Experienced Tampa Plumbing Repair Contractors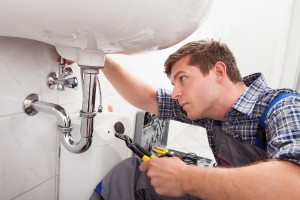 Finding the right place to turn for all of your Tampa plumbing repair needs can be difficult if you don't know where to start, and the best place to find exactly what you are looking for is turning to the expert plumbers at 1st Choice Plumbing Solutions. There are plenty of different plumbers in Tampa, so when you make your choice you want to make certain that you are selecting reliable plumbers that can supply knowledgeable, competent, and friendly customer service. At 1st Choice Plumbing Solutions, we pride ourselves in the quality of our work and take every step needed to ensure that our customers receive exactly what they need at the most affordable pricing available.
The Advantage of 1st Choice Plumbing Solutions
When something goes wrong with your pipes, toilet, or other plumbing fixtures, it may be tempting to go ahead and try to handle a do-it-yourself solution. However, turning to a professional plumber can be a necessity depending on the nature of your needed repairs. Burst pipes, overflowing toilets, and leaks are all issues where you should likely get professional assistance to get the results you need.
Turning to a professional repair contractor can have a variety of benefits:
Fast 24 Hour Service: having access to 24 hour service is a major benefit of turning to a professional plumber. This means that you can get a swift solution to any plumbing problem whenever you need immediate results.
Consider Experience: hiring a professional plumber means that you are getting the service of someone with years of industry experience. This can make the difference when it comes to getting long-lasting results that will provide a permanent solution to your needs.
Solutions Aren't Always Easy: Just because something looks like it might take only a simple fix for proper resolution this does not always mean it's the case. A leak can be a much more complex issue, for example, and the only way to ensure you don't end up with a larger problem is by turning to professional assistance.
Quality Workmanship Guaranteed: A professional plumber stands by the quality of their work, and any job that they perform will be backed accordingly. When you turn to a plumber you are taking the right steps to protect your investment.
Recent Articles
How To Tell If You Need A Plumbing Repair Professional

All homeowners will inevitably experience problems with the plumbing system which provides essential functions for comfortable living. The plumbing network is more complex than one would think. When the plumbing doesn't do it's job well, it is going to give off several different warning signs that mean you need a plumbing repair professional. If you…

Read More

Tampa Plumbing Repairs: Leaking Faucets

A faucet could be dripping for any number of reasons. There may be corrosion, defective gaskets, or mineral deposits in the internal parts of the faucet. If you ignore the problem, a simple repair can very quickly turn into a large and expensive plumbing replacement. So it's very important that you take care of the…

Read More

If you need the very best in Tampa plumbing repairs, please give us a call at 813-643-7556 or complete our online request form.