Plumbing Repairs You Need In Balm, FL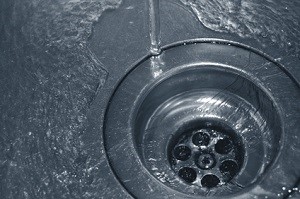 It's often really frustrating when there are plumbing problems at home. There might be a leaky tap or a broken pipe that plumbing contractors can fix within minutes.
When your plumbing goes out, you're often left with little time to evaluate plumbing companies who will keep the home plumbing system in good working condition. It only causes problems to use a person who has no licensing or certification.
You need to be sure your chosen company can provide quality repairs so your family is well taken care of and you won't have to deal with the same issues over and over again. A badly repaired plumbing system can cause major damage to your home and cost you thousands of dollars to repair.
You need to have a professional Balm plumber that is competent in plumbing installations and has a reputation for dependable plumbing services.
Professional Plumbing Repairs in Balm
1st Choice Plumbing Solutions is here for your needs if you need emergency plumbing services. We also can handle your plumbing repairs or other plumbing needs.
Our professionals have installed hundreds of plumbing systems all over the area and can provide you the very best service using licensed and trained professionals that will quickly handle any plumbing needs that you have.
Whether it is a clogged drain because someone washed noodles down the disposal drain or you have a pipe burst we have the tools and the professionals that know what to do to handle any plumbing issues you have.
We can install new plumbing systems in a new home and ensure that they are correctly installed and will provide you with years of trouble free service.
1st Choice Plumbing Solutions Plumbing is a full service plumbing, drain and heating company. We offer fast, reliable service and only employee professional plumbing technicians. Our company offers up front pricing at competitive rates.
You can expect highly skilled technicians and polite, professional service from all of our staff. Call us now and we'll be right out to solve any issue that you have.
Plumbing Repairs
Drain & Sewer Cleaning
Leak Detection
Water Heaters
Remodel Plumbing
Fixtures
Emergency Services
Commercial Plumbing
Drain and Sewer Cleaning in Balm
Keeping your drains and sewer lines cleaned is an important aspect of maintaining a healthy home. When drains clog up, you're left with a dirty mess that can leave unhealthy substances in your home. Preventative cleaning measures are a good service for homeowners.
Your drain and sewer lines can be professionally cleaned at any time. Why not call and have your system cleaned out and checked so you can prevent any potential problems that you could otherwise avoid? Call our number below to ask about our drain and sewer line cleaning services.
Recent Articles
Stinky Drains In Tampa? You Need Professional Drain Cleaning

Many homeowners will try all sorts of home remedies to clean their drains, only to find that the results don't work well and don't last. Some will try store-bought chemicals. The problem is the chemicals don't completely coat the pipes. Chemicals are also corrosive to the metals in the plumbing system and very bad for…

Read More

Energy Saving Tips For Bloomingdale Hot Water Heaters

One of the most common errors homeowners make is not checking the water heater thermostat setting. It is often set higher than necessary. The thermostat on a hot water heater tank controls how hot the water within is maintained at all times. The thermostat controls how often the heating elements turn on and off so…

Read More

---
If you are looking for a plumber in Balm, please call 1st Choice Plumbing Solutions at 813-643-7556 or fill out our online request form.