How to Know You Need a Water Heater Repair
---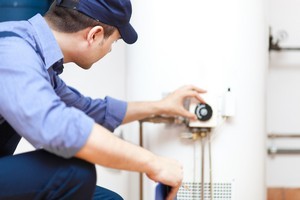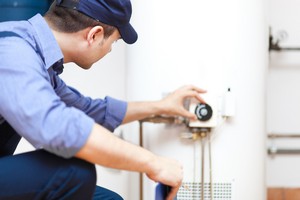 Your water heater gets put to use every day for a variety of reasons: cooking, cleaning, bathing, and otherwise sanitizing yourself and your home. Since your Tampa home's water heater will be put to so much use, it's inevitable that it will develop issues that require a professional Tampa plumber repair.
You need to be fully aware of the signs that indicate your water heater is in need of a repair. Knowing these signs and getting a jump on those repairs will help you to lessen the damage to your unit and, in turn, save money. Not sure what those signs are? Then just read on!
Your Hot Water Runs Out Quickly
Perhaps the most obvious (not to mention most frustrating!) sign of a failing water heater is a lack of properly heated water. When working properly, your water heater will produce water that is sufficiently hot and that remains hot for plenty of time, so its inability to do so should be a clear signal that something is wrong.
Generally, the issue has to do with your water heater's elements or its thermostat. Whatever the cause may be, you're going to want to call for a repair if your water heater is failing to — well — heat your water. Waiting could open the door to a variety of other issues.
There's Rust in Your Water Supply
When you run your water, it should come out clean and clear. While unwanted particles and nastiness in your water could be indicative of a variety of issues, the presence of rust in it most often points to one issue: your water heater.
After all, many of your water heater's components are made of metal. Because of their constant exposure to water, rusting is all but inevitable over time. So, when you see rust in your water supply, you should know to get your heating unit repaired before the rust reaches an irreparable point.
Your Water Heater Makes Noise
No installation as large or as commonly used as your water heater will run quietly. However, a well-maintained water heater really won't make much noise at all. In fact, its noise production will be so minimal that you won't even notice it much of the time.
On the other hand, a water heater that's in need of repair might be a bit more vocal than that. If you notice that your water heater is making more and more noise (clanging, churning, things like that), you need to call for a repair. In little time, the noise will be handled and your water heater will be back in good condition.
Seeing These Signs? Get a Water Heater Repair Today!
Have you detected any of these signs? Then don't hesitate: Have your water heater looked at by the dependable plumbing company, 1st Choice Plumbing Solutions. Our team of experts will provide a high-quality repair that will get your water heater running like brand new once more.
If you are looking for a Plumber Company in the Tampa area, please call 1st Choice Plumbing Solutions at 813-643-7556 or fill out our online request form.