Professional Tampa Water Heater Repairs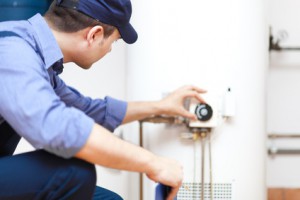 When something goes wrong with your existing water heater and you need to conduct repairs, or your heater has been getting on in years and it is time to schedule installing a replacement. Make certain that you have the work performed by a licensed professional Tampa plumber. Water heaters are an important part of a home and are one aspect that can be easily taken for granted until something goes wrong. Having easy access to hot water is an important part of sanitation and cooking, and no one wants to have to wake up to a cold shower in the morning.
Instead of guessing what the problem is, get the expert troubleshooting, advice, and repair services of the skilled team at 1st Choice Plumbing Solutions. An experienced plumbing contractor will go a long way to providing you with the results you need and ensuring that your water heater is working at peak efficiency. By turning to 1st Choice Plumbing Solutions you will able to enjoy lower energy costs and the best performance out of your water heater.
Some of the water heater services that we offer include:
Tankless Water Heater Repair
Water Heater Repair
Water Heater Maintenance
Water Heater Installation
Water Heater Tune-Up
The 1st Choice Plumbing Solutions Water Heater Advantage
At 1st Choice Plumbing Solutions we can provide you with exactly the service you need, all backed by the highest quality work possible. We are wholly committed to supplying each and every one of our customers with the very best work on every job. When we visit your home, the work you need is the most important thing to us and we will see to it that any issue is resolved to completion.
We offer all of our customers a full range of residential and commercial plumbing services, all backed by a workmanship guarantee. You can rest easy when you call on 1st Choice Plumbing Solutions for your water heater installation, repair, and maintenance services, as you will be getting the highest quality work at competitive pricing.
100% Quality Guaranteed
Expert Workmanship
100% Customer Satisfaction
Always On-Time
Fast, Friendly, Professional
Affordable High-Quality Care
---
"Matt was friendly and helpful and helped us in our time of need. Sam installed my hot water heater and he did a great job. Sam was professional and friendly. Thanks guys.

-Ron A., Happy Customer
Recent Articles
Energy Saving Tips For Bloomingdale Hot Water Heaters

One of the most common errors homeowners make is not checking the water heater thermostat setting. It is often set higher than necessary. The thermostat on a hot water heater tank controls how hot the water within is maintained at all times. The thermostat controls how often the heating elements turn on and off so…

Read More

3 Signs It's Time To Look For A New Water Heater

3 Signs It's Time To Look For A New Water Heater If you and your family are like most homeowners, you rely on your water heater for a great deal of the comfort and convenience you enjoy from your Tampa home daily. From cooking to cleaning and even bathing, you expect a lot from your…

Read More

If you need the very best for your water heater repairs and replacement in Tampa, please give us a call at 813-643-7556 or complete our online request form.