Apollo Beach Plumbing Services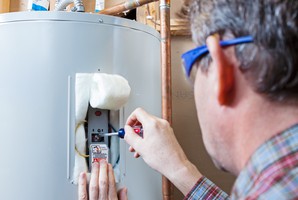 It's hard to face but some "pros" here have earned a bad name for Apollo Beach plumbing services providers. At 1st Choice Plumbing Solutions we focus on going above and beyond when it comes to delivering on what we promise. But some people are more interested in making a quick buck.
So, for one thing, we don't offer one price and then surprise you with an inflated bill at the end of the job. Our plumbers in Tampa will work with you to make sure you understand the job we will be doing and the prices involved. If anything needs to change we will discuss that with you along the way. We don't cut corners to save money and then still charge you the same amount, either.
Commercial and Residential Plumber in Apollo Beach
No one else is as qualified as the 1st Choice Plumbing Solutions team to take care of commercial and residential plumbing services in Apollo Beach and that is also because no one else cares about this area like we do. A relaxing but thriving waterfront community with year-round boating, fishing and other water related activities. It is simply the perfect place to live, work and play.
So we look forward to each job we get to take on here. And we appreciate the fact that we have been labeled as the best and most reliable team to call on for plumbing work here. Each time you call with a request for service here, we will gladly be there for you.
Apollo Beach Plumbing Repairs
When you call someone because you need Apollo Beach plumbing repairs you don't want someone who is going to be late. You need to be able to rely on someone who understands your time is important and that you need to get your home or business back on track. We care about taking care of each of our customers and it shows in the work we provide.
Emergency Service in Apollo Beach
Don't make the mistake so many other homeowners make. They wait until the need emergency service in Apollo Beach to decide who to call for it. This means you are choosing whoever you get a hold of first with little to no knowledge of their work history.
Get familiar with the company you are considering now so you never have to be in that situation again. We can meet for an inspection and find out what it is you may need done. Then we will discuss that with you so we can make a decision together. So for all of your Apollo Beach plumbing services let the trusted name of 1st Choice Plumbing Solutions be the one you come to rely on.
If you are looking for an Apollo Beach plumber, please call us at 813-643-7556 or fill out our online request form.