Temple Terrace Plumbing Services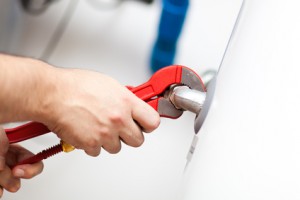 You don't have to ask too many people before you start hearing the same answer time and time again about who to trust for Temple Terrace plumbing services. You are going to hear the 1st Choice Plumbing Solutions name and about how professional we are. We have worked quite hard to begin to build this solid name for our company.
We take this line of work seriously and hope that it shows in the results we provide. While other "pros" focus on cutting corners to cut their costs (but not the price they charge you) we focus on getting the job done right, the first time around. We don't worry about upselling or pushing unnecessary add-ons; we do worry about making sure your home or business has working plumbing and that you are a satisfied customer.
Commercial and Residential Plumber in Temple Terrace
The motto here is "A City for Living" and that could not be truer. It is the ideal place to live, work and play which is why we are thrilled each time we get a call for commercial and residential plumbing services in Temple Terrace. It may not be what the average person thinks of when they think Florida and that is part of what adds to the charm and allure.
What's not to love with the rolling hillsides, river views and majestic trees? In fact this area is even a Tree City USA. It was also one of the first planned Mediterranean-Revival golf course communities. Unique and stunning, this area captures the lush green Florida as opposed to the beaches outsiders expect. Which is why we love it that much more as well as being part of helping taking care of the homes here.
Temple Terrace Plumbing Repairs
Look no further when it comes to needing someone for your Temple Terrace plumbing repairs. We not only can take care of whatever job you need done we will help you understand the process. Too many professionals hurry through a job, leaving the client in the dark and then handing them an inflated bill at the end. At 1st Choice Plumbing Solutions we work with you and there are no billing surprises once the job is done.
Emergency Service in Temple Terrace
At some point as a home or business owner you are probably going to need emergency service in Temple Terrace. This can be the difference between having hot water for cleaning your clothes or keeping your business up and running. So rely on the trusted experts here at 1st Choice Plumbing Solutions for your Temple Terrace plumbing services and other related tasks.
Recent Articles
How To Tell If You Need A Plumbing Repair Professional

All homeowners will inevitably experience problems with the plumbing system which provides essential functions for comfortable living. The plumbing network is more complex than one would think. When the plumbing doesn't do it's job well, it is going to give off several different warning signs that mean you need a plumbing repair professional. If you…

Read More

Tips to Avoid a Winter Leak with Your Seffner Plumbing

Try to talk to people about getting their Seffner plumbing ready for winter and they usually just laugh. While it is true we generally have the most ideal weather a person could have for the winter months (compared to the rest of the country) it doesn't mean we are completely exempt from it. We don't…

Read More

---
If you require the assistance of plumbing services in Temple Terrace, please call us at 813-643-7556 or fill out our online request form.