FishHawk Plumbing Services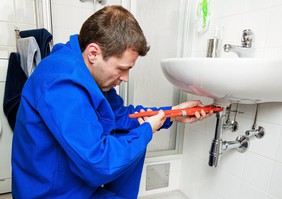 Are you searching for a professional level FishHawk plumbing services expert? Then you have certainly come to the right place. At 1st Choice Plumbing Solutions we are known for the expertise we apply when carrying out a job. It's the same level we use when taking care of our customer service.
It is important as a home or business owner to know who to trust in for your service needs as a plumber. You are going to need repairs, upgrades and replacements along the way. So now you know who to trust and rely on for whatever tasks you have at hand that relate to plumbing.
Commercial and Residential Plumber in FishHawk
It is nothing short of an honor to be the company residents here rely on for their commercial and residential plumbing services in FishHawk. The area itself is something majestic and unique. And as the first community in the Hillsborough County to be labeled "green" by the Florida Green Building Coalition you get a sense of what this area is like.
Not to mention The National Arbor Day Foundation and the State of Florida have also honored this area for their ongoing preservation efforts. This community was built on some of the most important land and it is wonderful that it is so well preserved. So we are just honored any time we get to be a part of that.
FishHawk Plumbing Repairs
We realize not all of the service calls we get are from people who wanted to have to request our services. This is especially true of FishHawk plumbing repairs. But we promise to make the entire experience as pleasant as possible. This means taking care of little details other companies would not even bother with. At 1st Choice Plumbing Solutions you are not just another job; you are a fellow community member who is in need of the important services we can provide.
Emergency Service in FishHawk
One of the most important reasons you can need to call on us is for emergency service in FishHawk. The problem is that too many homeowners don't know who to call on for this type of work. When something happens in the middle of the night they panic and call the first name they come across.
The problem is that an under qualified or unreputable plumber may do more harm than good. They can use quick fixes that lead to worse problems. It is important to always have someone to depend on when it comes to taking care of this type of work for your home. Contact us today so we can get started with your FishHawk plumbing services.
If you require the assistance of plumbing services in Fishhawk, please call us at 813-643-7556 or fill out our online request form.