Drain & Sewer Cleaning Services in Tampa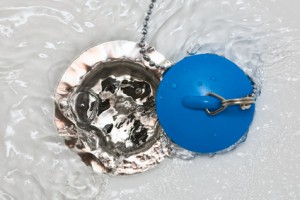 A backed up drain or sewer system is a problem that can end up having disastrous results for just about any home owner. When it comes to a situation such as this, you will want to make certain that you are able to get a reliable Tampa plumber for a swift resolution to the issue so that you can return to life as normal. Properly clearing your pipes, drains, and sewer system of serious clogs is a must, as becoming negligent towards these issues can end up posing health risks and serve as a breeding ground for harmful bacteria.
Sometimes eliminating a serious clog in your pipes isn't as simple as pouring store-bought cleaners down your drain. These solutions are often only adequate for small clogs and may at the very best only provide temporary relief insofar as more serious blockages are concerned. Delaying on a proper solution will often cause the issue to compound and become increasingly serious. Turning to a professional company for resolving these issues is a must, especially where sewer cleaning services are concerned.
Why Turn to 1st Choice Plumbing Solutions
To handle any and all of your drain emergencies, get the service of the drain maintenance professionals at 1st Choice Plumbing Solutions. With years of experience and some of the highest standards in the industry, these professional plumbing contractors have the skills needed to tackle any plumbing problem swiftly and effectively. Any drain solution is easily within reach with a single phone call to the expert team at 1st Choice Plumbing Solutions.
Your Tampa drain and sewer cleaning needs are an important part of the service that we provide, and each and every one of our contractors will treat any job with the seriousness it deserves. We offer all of our clients prompt, polite, and professional service, with all of our work backed by a 100% guarantee. Your drain and sewer woes will not solve themselves, which is why you need 1st Choice Plumbing Solutions.
Recent Articles
Stinky Drains In Tampa? You Need Professional Drain Cleaning

Many homeowners will try all sorts of home remedies to clean their drains, only to find that the results don't work well and don't last. Some will try store-bought chemicals. The problem is the chemicals don't completely coat the pipes. Chemicals are also corrosive to the metals in the plumbing system and very bad for…

Read More

Signs That You Need Drain Cleaning: Don't Ignore These Warning Signals

Signs That You Need Drain Cleaning: Don't Ignore These Warning Signals A smoothly functioning plumbing system is vital for a comfortable and hygienic home. Clogged drains can quickly disrupt daily activities and lead to more significant plumbing issues if left unattended. As a professional plumber, we understand the importance of regular drain cleaning and maintenance.…

Read More

If you require the assistance of drain & sewer cleaning services in Tampa, please give us a call at 813-643-7556 or complete our online request form.