Brandon Plumbing Services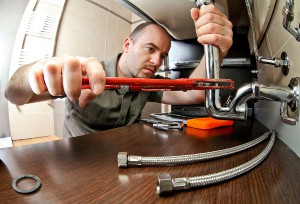 We are aware that not everyone is as excited about Brandon plumbing services as we are here at 1st Choice Plumbing Solutions. That is why it makes sense to hire a professional to take care of tasks you don't want to deal with anyway. Whether it is remodeling, leak detection, drain and sewer cleaning or any other related service you can count on 1st Choice Plumbing Solutions.
The important thing is to not put off taking care of this important task. What may seem like a minor problem can quickly develop into a big disaster. Not to mention the cost to take care of a smaller problem is a lot easier than dealing with a large problem. Let our plumbing contractors help by starting with an inspection to see the current condition of your plumbing.
Commercial and Residential Plumber in Brandon
Being the top choice for commercial and residential plumbing services in Brandon is an honor because it is such a great spot to spend time in. But it does seem there must be something in the water and as professional plumbers we don't want to mess with that because it has lead to several famous, professional athletes hailing from the area. Football player Tony Cristiani, wrestler Shannon Spruill and two basketball players: Toney Mack and Dwayne Schintzius.
It is the type of area that still hosts an annual county fair and where neighbors know one another. For all of these reason and more we love the chance to respond when we get a service call request from Brandon. So if you are in need of a residential or commercial plumber, give us a call today.
Brandon Plumbing Repairs
There are plenty of reasons we have quickly become the top choice for Brandon plumbing repairs. For one thing we are committed to customer service and delivering 100% customer satisfaction like no other company around. We also abide by the highest level of standards for the industry when it comes to completing our work. And when it comes to offering the best in pricing we simply can't be beat.
Emergency Service in Brandon
Of course we also want to be there for you in your time of need which is why we offer emergency service in Brandon. Don't take chances calling on a company you have never used and know nothing about. Go with the trusted name in local plumbers and give us a call no matter time of day or night it is.
The bottom line is that when it comes to whatever you need taken care of for Brandon plumbing services for your home or business – 1st Choice Plumbing Solutions is the name to trust in.
If you require the assistance of Brandon plumber, please call us at 813-643-7556 or fill out our online request form.