Tampa Commercial Plumber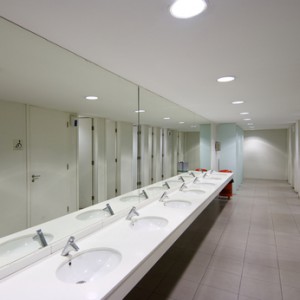 When it comes to taking care of Tampa commercial plumbing services, the team here at 1st Choice Plumbing Solutions knows how important this is. For one thing, if you are experiencing plumbing problems then you may not be able to run your business as needed. This means you not only face potentially expensive repair issues but you also have to deal with the loss of income.
So if your business is in need of a reliable and skilled team to take care of your plumbing needs, then call the 1st Choice Plumbing Solutions, your professional Tampa plumber. Our main goal is to make sure that your business can stay up and running with limited or no interruption. We can take care of a variety of services to help take care of your plumbing.
When you work with the 1st Choice Plumbing Solutions name you can expect the very best. This means the best in handiwork, products we use, pricing and customer service. Contact us today so we can get started.
Plumbing Services for Commercial Clients
We also offer around the clock 24 hour emergency assistance. So if you are in need of a Tampa commercial plumbing services expert in the middle of the night you can count on us. Sometimes the only way to ensure that your business can keep running smoothly is to let a professional take care of making the sure the same is true for your plumbing system.
Even if you don't already have a problem we can take care of making sure you won't any time soon. We offer the finest in diagnosis and checkup services as well. This includes system maintenance and cleaning. We can even schedule installations and upgrades in order to improve upon your plumbing.
Tampa Commercial Plumbing Services
We can take care of a variety of services for all types of businesses including but not limited to:
Gas stations & convenience stores
Bars, restaurants & nightclubs
Salons & spas
Hotels & Motels
Sports venues
Nursing homes
And so much more
Keep in mind that the best approach to making sure you don't have problems is to use the preventative approach. Let us take care of providing you and your business with a professional inspection and find out if there are any areas of concern. The last thing you want is to have a problem arise in the middle of a busy work day. It could easily spell trouble for you and lead to the loss of a great amount of revenue.
One call does it all and we can be taking care of your Tampa commercial plumbing service needs.
Recent Articles
Best Modern Plumbing Fixtures For Remodeling

Remodeling is all about modernizing your home, making it more functional, and creating a new design. But most of all, it's about turning your home into one that you love. There's little to love about an old bathtub, a kitchen sink that is cramped and hard to use, or an old flimsy faucet, but all…

Read More

Tampa Water Heaters - Should You Go Tankless?

More and more homeowners are making the switch to tankless when it comes to their Tampa water heaters. Some people are still unsure about it; unaware of what it is or the benefits it may present. There are also some common misconceptions, like that it is too expensive. Truth is, like standard water heaters, there…

Read More

If you require the assistance of commercial plumbing services in Tampa, please give us a call at 813-643-7556 or complete our online request form.