Seffner Plumbing Services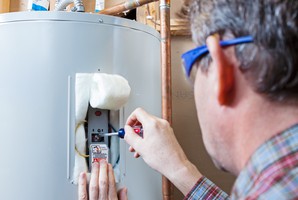 When it comes to finding the very best in Seffner plumbing services the name to know is 1st Choice Plumbing Solutions. As a homeowner there are plenty of times that you are going to need to have a reliable team to count on for your household plumbing needs. That is why it is a good idea to establish a working relationship with a reputable company before you ever need to call on one for an emergency.
We have the training, skills and experience to take on any type of job you need done. From leak detection to remodel plumbing, our professional plumbers offer a wide variety of important services to keep your home or business running smoothly. Our main goal is to make sure you and your family are safe and comfortable inside your home at all times, all year long.
Commercial and Residential Plumber in Seffner
We appreciate the opportunity when we get a service call for commercial or residential plumbing services in Seffner. While some of the area has changed in recent years to make way for a growth spurt of upscale communities it hasn't changed completely. There are still plenty of towering oaks and pristine lakes that add such natural beauty and charm to the area.
It is easy to see why this area has attracted so many new residents in recent years. It's the same appeal that makes it a place we are glad to be able to come to and take care of plumbing service needs for residents and business owners. So if you have a problem that needs fixing call on the 1st Choice Plumbing Solutions team.
Seffner Plumbing Repairs
We take every plumbing repair job seriously and it shows. As part of the community it means we are taking care of our friends, neighbors and fellow community members which makes them more than just customers. Let us show you firsthand how we earned the impeccable reputation we have for quality plumbing repairs in Seffner. Don't delay; call us today.
Emergency Service in Seffner
No one wants to deal with the need for emergencies but when that need arises at least you know you have a name to trust. We will be there for you to take care of what you need, day or night. Don't put your home or business at risk; only let a trusted professional plumber take care of your emergency service in Seffner.
Anything less than the best just won't do when it comes to taking care of what matters to you. And at 1st Choice Plumbing Solutions we promise to deliver only the best. So for all of your Seffner plumbing services needs trust on our crew to help take care of you.
If you require the assistance of plumbing services in Seffner, please call us at 813-643-7556 or fill out our online request form.
What Our Seffner Customers Are Saying About Us
1st Choice Plumbing Solutions is Rated: 5 / 5
based on these 1 happy customer reviews.
---
"Called for a repair at my office on Friday afternoon with an urgency to have the issue repaired by early into the next week. The gentleman showed up on Monday afternoon. Problem was fixed before he left (after having 2 other companies out). Very timely, very professional and very clean! Thanks 1st Choice!"
---