Experienced Tampa Plumbing Repair Contractors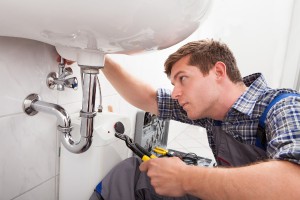 Finding the right place to turn for all of your Tampa plumbing repair needs can be difficult if you don't know where to start, and the best place to find exactly what you are looking for is turning to the expert plumbers at 1st Choice Plumbing Solutions. There are plenty of different plumbers in Tampa, so when you make your choice you want to make certain that you are selecting reliable plumbers that can supply knowledgeable, competent, and friendly customer service. At 1st Choice Plumbing Solutions, we pride ourselves in the quality of our work and take every step needed to ensure that our customers receive exactly what they need at the most affordable pricing available.
The Advantage of 1st Choice Plumbing Solutions
When something goes wrong with your pipes, toilet, or other plumbing fixtures, it may be tempting to go ahead and try to handle a do-it-yourself solution. However, turning to a professional plumber can be a necessity depending on the nature of your needed repairs. Burst pipes, overflowing toilets, and leaks are all issues where you should likely get professional assistance to get the results you need.
Turning to a professional repair contractor can have a variety of benefits:
Fast 24 Hour Service: having access to 24 hour service is a major benefit of turning to a professional plumber. This means that you can get a swift solution to any plumbing problem whenever you need immediate results.
Consider Experience: hiring a professional plumber means that you are getting the service of someone with years of industry experience. This can make the difference when it comes to getting long-lasting results that will provide a permanent solution to your needs.
Solutions Aren't Always Easy: Just because something looks like it might take only a simple fix for proper resolution this does not always mean it's the case. A leak can be a much more complex issue, for example, and the only way to ensure you don't end up with a larger problem is by turning to professional assistance.
Quality Workmanship Guaranteed: A professional plumber stands by the quality of their work, and any job that they perform will be backed accordingly. When you turn to a plumber you are taking the right steps to protect your investment.
---
"Matt arrived earlier than estimated, was professional and friendly, educated me on my problem and fixed it quickly. I am very grateful for such an easy and cost-efficient experience and would recommend 1st Choice in a heartbeat!

-Jeri A., Happy Customer
---
"Very professional. Showed up when they said they would and did an excellent job. I would recommend 1st Choice Plumbing Solutions LLC to everyone!

-Sue D., Happy Customer
---
"They were fast and professional. Worth every dollar paid and left me with no regrets. They made feel like I was getting my monies worth and then some. They answered all my questions and sent before and after pictures. Even did work not on invoice to ensure I would not have any problems in the future. Love, love, love 1st Choice Plumbing. From now on they will be my first choice.

-Latrisa B., Happy Customer
---
"Fast friendly and professional service! Will definitely call Matt again if I need another plumber!

-Joy E., Happy Customer
---
"What a great experience! Sam was great, very courteous and made sure to explain everything he did. Definitely the plumbers to call if you need one!

-Jessica S., Happy Customer
---
"Friendly staff, fair priced and dependable! Great Experience with no complaints!

-Jennifer L., Happy Customer
---
"They did a great job; very courteous, efficient, clean and timely!

-Peggy A., Happy Customer
---
"This company rocks! I know them personally! Full of Integrity

-Kasie G., Happy Customer
---
"Prompt, professional, fair priced, and got the job done!

-Gerold M., Happy Customer
---
"Trustworthy and dependable!!!!!!!!

-Aaron B., Happy Customer
Recent Articles
The Once-And-For-All Fix For White Chalky Film On Dishes

If your dishwasher is leaving a white, chalky film all over your dishes, there are steps you can take to never have to deal with this frustrating problem again. Some people will try using a rinse aid product that promises to leave dishes sparkling clean only to find the results don't last long. There could…

Read More

Tampa Plumbing Repairs: Leaking Faucets

A faucet could be dripping for any number of reasons. There may be corrosion, defective gaskets, or mineral deposits in the internal parts of the faucet. If you ignore the problem, a simple repair can very quickly turn into a large and expensive plumbing replacement. So it's very important that you take care of the…

Read More

If you need the very best in Tampa plumbing repairs, please give us a call at 813-643-7556 or complete our online request form.