Plumbing Repairs You Need In Cheval, FL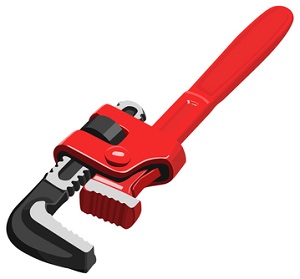 Why choose 1st Choice Plumbing Solutions for your next project? The answer to that question is as important to us as it is to you.
Every employee is totally dedicated to our customers and this detail is what has given us the reputation we cherish here in Cheval, Florida. That is why 1st Choice Plumbing Solutions is a company that sets the benchmark for quality, experience, and professionalism in our industry.
We are master plumbers certified in commercial and residential plumbing services. We are fully licensed and insured and our ready professionals are available any time of the day or night if a plumbing emergency should arise.
Don't hesitate to call one our experts, and you'll have a great experience you'll want to tell your friends about.
Cheval Drain Cleaning
Our staff is flexible enough to undertake projects of any plumbing repair. Over the years, we have performed plumbing services for Cheval homeowners, property management companies, hospitals, medical facilities, retail facilities, restaurants, banks and a range of other commercial establishments.
If there is one service that we are all likely to need at some point in our lives, it is that of a professional  plumbing installation contractor.
Water is a daily part of our lives, plumbing is needed wherever you are and plumbing contractors can be found across the globe. If you have tried to find a plumber but you have not managed to find somebody who is reliable then look no further than 1st Choice Plumbing Solutions.
Professional Plumbers in Cheval
Having a skilled professional plumber provide you with the plumbing services that you need is the best possible solution, and at 1st Choice Plumbing Solutions, you have experts in the field.
Our plumbers have acquired the knowledge and the experience needed to ensure that your plumbing is fixed efficiently and well. If you live in our area then the choice of professionals plumber is simple, all you'll need do is call on our skilled technicians.
Our professionals are plumbers that have provided home owners all over the area with the quality professional services that they have needed for their homes and can provide you with the same great services as well. If you're needing a plumbing repair, installation or replacement, we can handle it for you.
Recent Articles
Brandon Plumbing Emergency Tips - What to Do Until the Pro Arrives

No home or business owner wants to deal with Brandon plumbing emergency repairs but from time to time it is probably going to happen. The first common mistake home or business owners make is to simply panic. You obviously need to call a professional in, that's step one. But what else should you know and…

Read More

How to Know You Need a Water Heater Repair

Your water heater gets put to use every day for a variety of reasons: cooking, cleaning, bathing, and otherwise sanitizing yourself and your home. Since your Tampa home's water heater will be put to so much use, it's inevitable that it will develop issues that require a professional Tampa plumber repair. You need to be…

Read More

---
If you are looking for a plumber in Cheval, please call 1st Choice Plumbing Solutions at 813-643-7556 or fill out our online request form.