Red Flags That Mean You Have an Emergency Plumbing Leak
---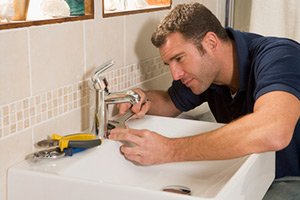 It would make life so much easier if you're plumbing leaks all let you know when there was a problem. In fact, it would be great if any of your plumbing issues or other home repair needs made themselves known.
Unfortunately, the truth is, it's fairly common to have a problem, like a leak, for a while before even realizing it. This costs more money in wasted water and can lead to more extensive, and expensive, damage.
What you can do, as a Tampa homeowner, is to make yourself aware of some of the common signs that indicate you need to contact a local plumbing contractor expert and determine if there's an existing problem. The sooner you take care of it, the better.
Are You A Candidate for Leak Detection Services?
There are some signs that may mean you need leak detection services, or at least some type of plumbing repair service. Don't ignore plumbing red flags like:
Water Bill
One of the most common indicators that you have a hidden leak is your water bill. First of all, it's a good idea to be familiar with what your water bills usually run so you can easily detect a spike. If you keep old bills or pay online, check previous bills as a reference to see if it seems like your bill suddenly went up significantly. Since it could have started at the end of a billing cycle, don't wait a whole additional month to wait and see if it spikes again.
Wet Spots
These mysterious set spots often appear near toilets, sinks, or tubs. You may also find one in your yard. It simply depends where the actual leak is. If you notice a puddle or place where water seems to have collected for no other reason, make calling a professional plumber a priority.
Mildew & Mold
In fact, you may first notice that musty odor that indicates the presence of mildew or mold. Because, like a plumbing leak, mildew and mold can first develop in places you don't see. If you detect that musty smell or do see mildew or mold has formed, it often means there's a new source of water around that's caused it. You'll need a pro to locate and fix it.
Listen Up!
You may hear your water meter ticking continuously even when you aren't running water. You may even hear what sounds like water being used in another part of the house as water moves through the pipes, without any good explanation. Don't ignore this because you could be wasting hundreds of gallons of water.
Don't take chances when it comes to a possible leak. It's better to be safe than sorry and that means calling in the Tampa plumber you can trust here at 1st Choice Plumbing Solutions.
If you are in need of leak detection services in Tampa, please give us a call at 813-643-7556 or complete our online request form today.