Plumbing Repairs You Need In Bloomingdale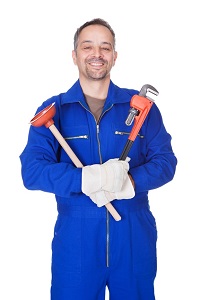 As a fully licensed, bonded, and insured Bloomingdale plumber, we provide our customers with a complete range of residential plumbing services.
We provide a wide range of professional services including plumbing repairs and installations, water heater installation, tankless water heaters, water conditioners, drain cleaning, sump pumps, re-piping, video drain inspections, water filtration, pipe repair and replacement, bathroom remodeling, plumbing fixtures, and more.
Bloomingdale Drain Cleaning
Our Bloomingdale drain cleaning experts will assess and diagnose your problem as well as recommend the drain cleaning services that are right for you. Our plumbers will also inform you about ongoing drain care maintenance.
The professional plumbers at 1st Choice Plumbing Solutions are licensed, bonded, and insured to warrant all work, materials, products, and labor for your plumbing project. We also offer plumbers, drain cleaning, clean drains and drain clean.
Water Heater Repair & Replacement in Bloomingdale
Water heaters have become essential fixtures in many homes across America, especially since all people want to use hot running water. Water heaters primarily provide hot water for bathing, laundry, general cleaning, indoor heating, and other household purposes.
Tankless water heaters are portable, which means people can still enjoy hot water but only when they need it. With this system, you only use electricity or other fuel when you demand the water instead of heating up a whole tank of hot water at all times of day and night.
What people must remember about water heaters is that they are appliances made up of at least hundreds of moving parts, any of which could break down and render the entire machine either degraded in capability or utterly useless.
Do-it-yourself repair work is possible for those who've been trained plumbers in the past, but repairs on a plumbing system component should always be handled by professionals or the owner risks electrical shock or gas leaks or worse.
Even if attempted, not everyone is endowed with the technical know-how to successfully repair complicated pieces of machinery, even something as vital as a water heater, and bring them back to full operational capability.
When fixing your water heater is something you need, it's always going to be best for you to call on the experts.
You can expect highly skilled technicians and polite, professional service from all of our staff. Call us now and we'll be right out to solve any issue that you have.
Recent Articles
Stinky Drains In Tampa? You Need Professional Drain Cleaning

Many homeowners will try all sorts of home remedies to clean their drains, only to find that the results don't work well and don't last. Some will try store-bought chemicals. The problem is the chemicals don't completely coat the pipes. Chemicals are also corrosive to the metals in the plumbing system and very bad for…

Read More

Red Flags That Mean You Have an Emergency Plumbing Leak

It would make life so much easier if you're plumbing leaks all let you know when there was a problem. In fact, it would be great if any of your plumbing issues or other home repair needs made themselves known. Unfortunately, the truth is, it's fairly common to have a problem, like a leak, for…

Read More

---
If you are looking for a plumber in Bloomingdale, please call 1st Choice Plumbing Solutions at 813-643-7556 or fill out our online request form.