Plumbing Repairs You Need In Boyette, FL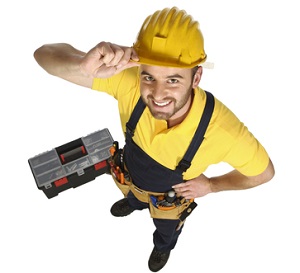 Our Boyette, Florida plumbing specialists have the experience and training to handle all of your plumbing needs.
We use only quality plumbing materials and provide fast, clean, professional service. Our top priority is to perform with precision and expertise on each plumbing project and leave every client satisfied.
From something as simple as a small leak to a complete replacement, you can count on 1st Choice Plumbing Solutions to handle all of your plumbing repair needs!
Boyette Drain Cleaning
Drain problems can be very troublesome. Imagine if water that is supposedly in the sewers already comes back up your toilet, bath tub, or even your shower! Germs and bacteria could all come to you in an instant.
This is why drain problems should be taken seriously at the start of such problem by having your local contractor do some Drain Cleaning. Protect yourself and your family from waste that is not supposed to be in your bathroom or on your sink. It is hazardous to anyone's health! But what are the things that cause drain problems?
There are a lot of things to consider if you want to know the causes of drainage problems, but the most common cause is a solid object that has been trapped in the drainage pipe and in the other pipes attached to it.
These solids may be hair or other small particles that have built-up in your drainage pipe. These solids that get stuck can be become more troublesome if washing and bathing products such as detergents, shampoos, and soaps add to the solid build up happening in your pipes.
Water Heater Repair & Replacement in Boyette
We take special pride in the expert plumbers that we employ. They dedicate their time and training, not only in their technical skills, but to customer service as well. All of our dependable plumbers work hard to make your experience as enjoyable as possible, as we are dedicated to your 100% customer satisfaction.
The next time you are faced with plumbing repairs, drain cleaning or any other plumbing issues, remember that our experienced professionals are just a phone call away. Contact us today!
You can expect highly skilled technicians and polite, professional service from all of our staff. Call us now and we'll be right out to solve any issue that you have.
Recent Articles
Energy Saving Tips For Bloomingdale Hot Water Heaters

One of the most common errors homeowners make is not checking the water heater thermostat setting. It is often set higher than necessary. The thermostat on a hot water heater tank controls how hot the water within is maintained at all times. The thermostat controls how often the heating elements turn on and off so…

Read More

3 Signs It's Time To Look For A New Water Heater

3 Signs It's Time To Look For A New Water Heater If you and your family are like most homeowners, you rely on your water heater for a great deal of the comfort and convenience you enjoy from your Tampa home daily. From cooking to cleaning and even bathing, you expect a lot from your…

Read More

---
If you are looking for a plumber in Boyette, please call 1st Choice Plumbing Solutions at 813-643-7556 or fill out our online request form.