Riverview Plumbing Services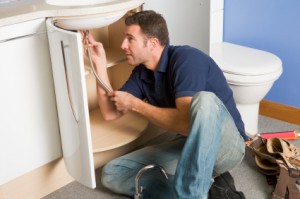 Looking for the best in Riverview plumbing services? Luckily you just found the top choice in the area. At 1st Choice Plumbing Solutions we assure you that you will be thrilled with the job we do. When it comes to taking care of our clients we do not just aim to meet their expectations; our goal is to exceed them. Each of our team members is handpicked in order to be sure we each represent the same level of professionalism.
For you house or your commercial space don't settle for anything less than the best. We can assure you that the best is what we deliver here at 1st Choice Plumbing Solutions. The best in workmanship, products, customer service and even pricing. As part of this community we see our customers as fellow members not just another job to take care of.
So we genuinely care about your wellbeing and keeping your home functional and your business running. But don't just take our word for it; put us to the test. Contact us today and let us show you firsthand what makes us number one.
Commercial and Residential Plumber in Riverview
When we get a request for commercial or residential plumbing services in Riverview you will not hear any complaints from us. Such a lovely and unique area and it is an honor to be able to work here. Being part of this community also means making sure the residents here always have the functional plumbing they need. It is part of keeping homeowners happy and business doors open.
Riverview Plumbing Repairs
Hiring someone for your Riverview plumbing repairs is not something that should be taken lightly. Your plumber is responsible for taking care of some of the most important facets of your house or business. Failure to hire a true pro can result in further damage, more expensive repair costs and even injury or major property damage.
Emergency Service in Riverview
We offer a wide variety of services so that you only have to depend on us for all your emergency service in Riverview needs. Even if you are not in dire need of repairs right now give us a chance to give you an inspection and see what needs to be done. The best way to take care of your plumbing is through preventative measures.
This will also help you to save money when it comes to making minor repairs instead of taking care of major fixes. We want to be the professional team you come to trust in. So call us for your Riverview plumbing services for your home or your commercial space.
If you require the assistance of plumbing services in Riverview, please call us at 813-643-7556 or fill out our online request form.