Plant City Plumber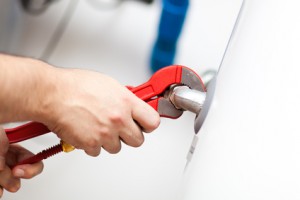 When the time arrives that you need to hire a professional for your Plant City plumbing services you need to know the name to trust in and that name is 1st Choice Plumbing Solutions. Over the course of time you are a home or business owner you are going to need the expertise of a plumber. Whether your plumbing repairs are unexpected or part of a planned upgrade we are the team who can make sure they are carried out with expert precision.
We offer the best in craftsmanship and products so you never end up hiring someone to come back and fix our work – unlike some "pros" out there. Plus we keep you informed about pricing so you never end up with add-ons and unexpected prices at the end of the experience. Contact our plumbing company today so we can get started taking care of your plumbing to-do list.
Commercial and Residential Plumber in Plant City
If you needed to sum up this area to someone who has never been you could mention that this is the winter strawberry capital of the world and the host of the annual Florida Strawberry Festival. You have the allure of Florida with the charm of what this small city has to offer. And that's part of why we are so grateful for the chance to be the company for commercial and residential plumbing services in Plant City that locals have come to rely on.
There are quite a few locations here that have also made it on to the National Register of Historic Places adding to the beauty and allure of this town. The Plant City Union Depot, Bing Rooming House and Downtown Plant City Historic Residential District just to name a few. So it is quite understandable why we are so pleased to be the plumbers of choice here.
Plant City Plumbing Repairs
No one wants to take care of Plant City plumbing repairs when there are probably a ton of other things you would rather spend your money on when it comes to your home. But you can feel better about knowing that you are taking care of important work that helps with how your home functions. Let us take care of this crucial work so you don't have major problems later.
Emergency Service in Plant City
Even worse, no homeowner wants to be faced with the need for emergency service in Plant City. But you can at least know you are making the smart choice by going with the most trusted experts – the 1st Choice Plumbing Solutions team. For all of your Plant City plumbing service needs make the right call.
If you need a Plant City plumber, please call us at 813-643-7556 or fill out our online request form.