The Best Source For Tampa Remodel Plumbing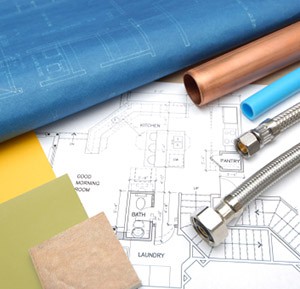 When conducting a major remodeling project such as adding a new guest bath or making an addition to your home, one factor that you may not have taken into account is the need for reworking your plumbing. Remodel plumbing is something that is not easily handled and well out of the realm of feasible do-it-yourself repairs. Instead of taking on more than you can handle, have the plumbing for your remodel handled by the experienced Tampa plumbers at 1st Choice Plumbing Solutions.
Handling plumbing for a remodel can be a complex endeavor, especially when having to rework the layout of your pipes. Professional assistance is a must in these cases, and the layout and planning involved in the installation process is an important part of your home remodel. To ensure that your plumbing is properly installed, the professional aid of contractors at 1st Choice Plumbing Solutions will make all the difference.
Room Addition Plumbing
New Bathroom Plumbing
High Quality Parts
Precise Installation
Kitchen Remodeling Plumbing
For the very best in remodel plumbing services, don't hesitate to call on the experienced team at 1st Choice Plumbing Solutions. Give us a call at 813-643-7556 to see about a free estimate.
1st Choice Plumbing Solutions – Your Remodeling Plumber
At 1st Choice Plumbing Solutions, we can offer high quality service at competitive pricing that sets us apart from the competition. We are well versed in the needs of the Tampa area and treat all of our customers with the respect that they deserve. You cannot go wrong in turning to the exceptional service that only 1st Choice Plumbing Solutions can provide.
100% Workmanship Guarantee
Fast Affordable Service
24 Hour Emergency Service
Always on-time
100% Customer Satisfaction
---
"Great work done by great people! Professional, honest, reliable, fast and friendly. We used these guys to re-pipe our house a while back and today they helped us remodel our bathroom. They installed a shower pan and membrane and other miscellaneous plumbing necessities.

Can't say enough about Sam and his crew. Very professional, always polite and just very pleasant guys. Matt answered our many questions prior to the work being started and walked us through trade processes that we weren't familiar with.

-Andrea S., Happy Customer
---
"Matt helped us out on a main line blockage at our residence. He was friendly and obviously a pro at emergency plumbing service. I will definitely be calling 1st Choice Plumbing Solutions when we go for our master bath remodel, a project that is coming soon. Thanks again, Matt.

-Steve S., Happy Customer
Recent Articles
Red Flags That Mean You Have an Emergency Plumbing Leak

It would make life so much easier if you're plumbing leaks all let you know when there was a problem. In fact, it would be great if any of your plumbing issues or other home repair needs made themselves known. Unfortunately, the truth is, it's fairly common to have a problem, like a leak, for…

Read More

Tampa Water Heaters - Should You Go Tankless?

More and more homeowners are making the switch to tankless when it comes to their Tampa water heaters. Some people are still unsure about it; unaware of what it is or the benefits it may present. There are also some common misconceptions, like that it is too expensive. Truth is, like standard water heaters, there…

Read More

If you need remodel plumbing services in Tampa, please give us a call at 813-643-7556 or complete our online request form.