Best Modern Plumbing Fixtures For Remodeling
---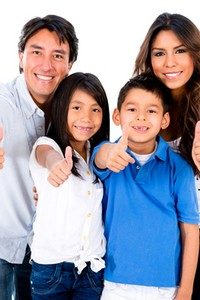 Remodeling is all about modernizing your home, making it more functional, and creating a new design. But most of all, it's about turning your home into one that you love. There's little to love about an old bathtub, a kitchen sink that is cramped and hard to use, or an old flimsy faucet, but all of that can change with a professional Tampa plumber.
Remodeling is the perfect time for some upgrades, the most important of which should be the plumbing fixtures. Whether you want to relax in a whirlpool tub or let the steamy water wash over you in a rainfall shower, these plumbing fixtures and others can really make a big difference in how much you love your home.
There are a huge variety of styles and types of plumbing fixtures that are perfect for every budget, so don't be afraid to dream a little because you are sure to find something just right for you!
Top Picks In Garbage Disposals
Yes, the garbage disposal is a plumbing fixture that eventually needs to be replaced. Its dirty job is to thoroughly grind up food and waste, but it gets worn and the blades get dull to where it can no longer do its job well. This can cause frequent sink clogs and backups, so it is definitely a fixture to replace that will make life easier.
Some top-rated garbage disposals are more expensive than others, so consider your remodeling budget when making a choice. Here are a few that we recommend:
Evolution Excel InSinkErator with Auto-Reverse Grind
Waste King Legend Continuous Feed Disposer with High-Speed Motor
KitchenAid Continuous Feed Disposer with MultiGrind Technology
Badger 1 InSinkErator with ABS Grind Chamber
The Pot Filler Swing-Out Faucet
Listen, you know how hard it is to fit a large stock pot under the faucet in the kitchen sink and then lift it over to the stove? Your cooking time would be much easier if you install a pot filler faucet. This is one plumbing fixture you'll love.
When choosing a pot filler faucet, be sure to think quality and durability rather than finding the cheapest fixture out there. You don't want a faucet over the stove that you can't trust to not leak. The top brands we would recommend are:
Delta 177LF-SS, PN, & RB Pot Filler Faucets
Danze D206558SS Pot Filler Faucet
Lordear Commercial Pot Filler Faucet
PHASAT Wall Mount Pot Filler Faucet
Modern Freestanding Tubs or Hydrotherapy Tubs?
Modern freestanding tubs take the classic elegance of a clawfoot tub and step it up several notches. Take a look at the striking freestanding tubs in copper, silver patina, or bronze. This would be the showpiece of your bathroom. Even if you want to stay with the classic clawfoot tub style, the modern freestanding models are worth looking into.
Air tubs, whirlpool tubs, and total massage tubs bring hydrotherapy relief after a long day. Let your imagination be inspired by the bathhouses in ancient Rome. Modern technology is combined with classic elegance in today's hydrotherapy tubs.
Mirabelle
Jacuzzi
Empava
AKDY
American Standard
Custom Shower Systems
Whether you have a one-person shower or two, you deserve to thoroughly enjoy your daily shower. A custom shower system can be installed no matter how large or small your shower is. There are some reasonably priced shower systems and some that only a king could afford, but they would all be perfect for your master bathroom. Take a look at the shower systems in the following brands:
American Standard
Grohe
Delta
Moen -electronic
Kohler -electronic
Upgrading the plumbing fixtures during remodeling is going to make a huge difference in how you feel about your kitchen or bathroom. Consider choosing quality fixtures because these are the ones that add the most value to your home and last the longest. Call our team at 1st Choice Plumbing Solution today!
If you would like more information about Plumbing Fixtures for Remodeling in Tampa, please call 1st Choice Plumbing Solutions at 813-643-7556 or complete our online request form.