Carollwood Village Plumbers You Can Trust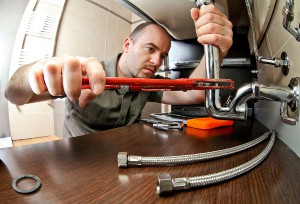 When it comes to your Carollwood Village home, you want a plumber you can trust to repair or replace your plumbing system components. Whether you have a clog or have a special plumbing problem, you want professional plumbers in Carollwood Village that you know will treat you right.
Sometimes finding the right plumber isn't always easy, and all you have to go on are a few ads you've seen. 1st Choice Plumbing Solutions offers you plumbers that you can rely on to give you the most in good old fashioned honest dealings and quality workmanship you can count on.
Residential Plumbers in Carollwood Village
If you've sprung a plumbing leak and are looking for a local plumber, call 1st Choice Plumbing Solutions first. As your first choice, you'll find experienced, affordable plumbers that are honored to serve your plumbing needs. We can take care of all your home's plumbing needs and provide you with affordable services.
Plumbing Repairs In Carollwood Village
There are many times you'll need a plumber for your home in Carollwood Village including for plumbing clogs, leaks, repiping, and repairs. We also offer you affordable plumbing inspections and more. We have around the clock emergency plumbers available to you for those times when plumbing repairs are needed right away. As reputable local plumbers, 1st Choice Plumbing Solutions is your go-to Carrollwood Village plumbing repair company.
Carollwood Village Commercial Plumbers
1st Choice Plumbing Solutions also offers complete commercial plumbing services in Carollwood Village. As a local business, you have special needs when you need a plumber. You need a reliable plumbing company who has the tools and experience to take care of safety, customer, and commercial building code requirements. 1st Choice Plumbing Solutions gives you all that and more so you can get back to business as quickly as possible. Our 24/7 emergency plumbing services are also available for our commercial customers.
Taking care of your Carollwood Village plumbing system regularly will help you cut down on the times you need emergency repairs. We encourage all our customers to have their plumbing systems inspected and maintained regularly in order for them to stay healthy with clean pipes and live more securely with less chances of leaks and flooding.
Plumbing Maintenance in Carollwood Village
Making sure your Carollwood Village plumbing systems are clean and cleared will go a long way to keeping your home or commercial business environment healthy. Plumbing pipes, fixtures, drains, and other parts can get bacterial growth that will spread everywhere if you happen to have a plumbing backup.
Your water heater tank also need to stay cleared of sediment buildup that turns to scale. This substance is unhealthy for you to drink and causes hard-water problems for your home. Let our professional plumbing technicians help you with your home's plumbing system and you'll have the reliable, safe water you need for you and your family.
If you require the assistance of a professional Carollwood Village plumber, please call 813-643-7556 or complete our online request form.