Trustworthy Plumbers in Citrus Park, FL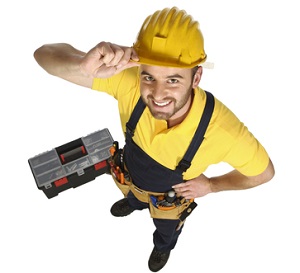 Your Citrus Park home has a plumbing system that needs attention from time to time, so you'll need a local plumber you can trust that offers affordable, quality repairs. You need professional plumbers with a good reputation for treating customers right and fixing plumbing issues right the first time. Whether you have a clog or have a special plumbing problem, call on the professional plumbers in Citrus Park that others have trusted for affordable rates and plumbing solutions that last -1st Choice Plumbing Solutions!
Plumbing Repairs in Citrus Park
When you own a home or commercial property, there will always be times you'll need a reliable plumber. Whether you find yourself with a clog, leak, rusted or corroded pipes, faulty valves, or just want to update your plumbing fixtures, 1st Choice Plumbing Solutions is your local go-to plumber you can count on for plumbing repairs in Citrus Park. We can also provide you with affordable plumbing inspections and regular maintenance to ensure your plumbing systems are healthy, clean, and in good repair.
Residential Plumbers in Citrus Park
Whether you find yourself with a surprise plumbing leak or are looking for a local Citrus Park plumber to keep your drains and plumbing system in top condition, call 1st Choice Plumbing Solutions first. As your first choice, you'll have the experienced, affordable plumbers you've been looking for that are honored to serve your plumbing needs whatever they may be. We can take care of all your Citrus Park home's plumbing needs and will provide you with affordable, competitive rates.
Citrus Park Commercial Plumbers
1st Choice Plumbing Solutions can take care of commercial plumbing services as well. If you're a local business owner, you need a reliable solution when your plumbing system needs attention. You need 1st Choice Plumbing Solutions!
As commercial plumbers in Citrus Park, we can give you the options in plumbing repairs you're looking for. We understand local building codes and can help you achieve a plumbing system that works well and is in the best shape possible. We can help you with grease traps and other commercial plumbing concerns in Citrus Park and nearby areas. Our 24/7 emergency plumbing services are also available for commercial customers so you have expert plumbers to call on no matter when you need assistance.
Help your health by keeping your Citrus Park plumbing pipes cleaned and cleared out. Have your water heaters flushed and repaired as needed. And make sure your rusty or corroded connections and valves get replaced when old. In this way, you're plumbing systems serve you as they should. Call our professional local plumbers today for plumbing maintenance that can prevent a world of trouble with your plumbing system.
If you require the assistance of a professional Citrus Park plumber, please call 813-643-7556 or complete our online request form.