Reliable Plumbing Repairs in Clair-Mel, FL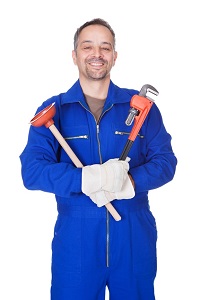 When your Clair-Mel home has a plumbing system that needs repair, you'll be looking for a local professional plumber you can trust to make the repairs affordably and efficiently. You need the plumbers of choice at 1st Choice Plumbing Solutions for the best in Clair-Mel plumbing. Whether your drains are clogged or cracked or you have fixtures that you'd like to replace, 1st Choice Plumbing Solutions can help. We also have emergency 24/7 plumbing solutions to handle your emergency plumbing needs.
Residential Plumbers In Clair-Mel
Finding yourself with a plumbing problem can be difficult, especially if you haven't had your Clair-Mel home's plumbing system maintained for a while. Your pipes, fixtures, faucets, connections, valves, or hot water tank can suddenly spring a leak or get corroded and fail on you with no notice. But at times you do have some indication that your residential plumbing needs to be repaired or replaced.
Low water pressure, water that doesn't get hot, pooling areas of wet ground, loud pipe sounds, murky or rusty water, and more means you need a professional plumber to take a look at what's going on with your Clair-Mel home's plumbing.
Call on the expert plumbers at 1st Choice Plumbing Solutions first and you'll have affordable plumbers ready to serve you with quality, efficient repairs. We can take care of all your Clair-Mel home's plumbing needs while giving you the affordable, competitive rates you're looking for.
Clair-Mel Commercial Plumbers
Commercial plumbers aren't always easy to find, especially when you know you need fast, reliable, and affordable plumbing solutions for your Clair-Mel business. As a local area business owner, you're looking for a reliable plumber when your plumbing system needs repair or maintenance. You also need to be sure your plumbers understand the special needs of a commercial business which can involve safety for customers and employees and adherence to local commercial building code requirements.
1st Choice Plumbing Solutions would be honored to handle your commercial plumbing repairs in Clair-Mel. We can give you full commercial services that keep your plumbing system inspected, maintained, and in great repair. Instead of waiting until your plumbing system springs a leak, consider having a professional plumbing inspection done.
We can evaluate your Clair-Mel plumbing system needs, check for leaks, examine your fixtures and connections, and recommend the repairs you'll need to get your plumbing system in great shape. Wouldn't it be nice to know that your plumbing systems are not something you'll have to worry about?
If you require the assistance of a professional Clair-Mel plumber, please call 813-643-7556 or complete our online request form.