Plumbing Repairs for Dover Homes & Businesses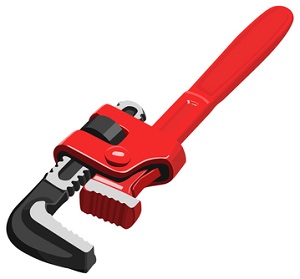 If you live in the Dover, Florida area, you're going to need a reliable plumber at some point who is affordable and trustworthy. You also need a plumber who can make your repairs efficiently and correctly. That means you need our plumbers at 1st Choice Plumbing Solutions.
Whether you have drains that clog, cracks or leaks in your plumbing pipes, or corroded connections, we have the plumbing solutions you're looking for. We can also help you replace your fixtures and your pipes if you're looking to upgrade your home.
When you choose 1st Choice Plumbing Solutions for your plumbing repairs and other plumbing services, you'll always get professional plumbers who know what they're doing. We have the expertise you're looking for to make your repairs right the first time. You'll never find us telling you need a fixture replaced just because we don't know how to repair it. Plus, we have advanced technologies that can detect and repair your leaks quickly and efficiently without tearing up your grounds to locate them.
Residential Plumbers In Dover
The plumbing system in your Dover residential home needs to be properly maintained and repaired because it's a large part of your home's functional systems. Everyone needs to have access to fresh water and wastewater removal, and that's what our modern plumbing systems provide us.
If your plumbing system needs repair, you won't have access to the water or wastewater removal you need. Flooding and more can happen if your plumbing gets clogged or springs a leak. Keeping your drains clean and your pipes cleared can go a long way to keeping your plumbing running right. For residential plumbers you can count on, 1st Choice Plumbing Solutions are your go-to plumbing repair company in Dover.
Water Heaters in Dover, FL
When you own a home, you'll have a water heater with a tank or a tankless water heater system. 1st Choice Plumbing Solutions can repair or replace, or install a new water heater for your Dover home. We always encourage our customers to consider replacement with a tankless water heater system because they're highly efficient and take up little space. A whole-home tankless water heater can replace your current tank water heater and will give you much better energy efficiency with hot water on demand.
Tankless water heaters in Dover are also great for supplemental water heating where you're adding on or remodeling an existing space with a new sink placement. We can install a tankless water heater for just the area you need it such as in your newly remodeled basement, garage, workshop, pool house, guest cottage, or outdoor kitchen.
If you require the assistance of a professional Dover plumber, please call 813-643-7556 or complete our online request form.