Egypt Lake-Leto's Preferred Plumber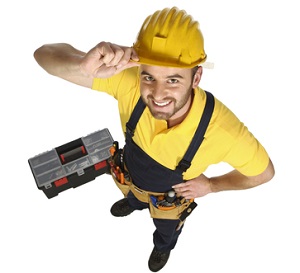 1st Choice Plumbing Solutions is a full service plumber that specializes in repairs, cleaning, leak detection, and remodeling for both homes and business across Egypt Lake-Leto and the surrounding West Central Florida area. Whether you're experiencing problems with your pipes or need a brand new plumbing system installed we can help you from start to finish. Our entire team of professional plumbers and technicians are Florida certified and insured. We decades of combined plumbing experience, there's no problem that we can't fix. Contact us today and let us help you with your plumbing.
Complete Plumbing Repairs
Do you have a plumbing problem that just won't seem to go away? We can help. When you call a 1st Choice Plumbing expert, we'll conduct an on-site inspection of your pipes in order to determine the issue. We then go to work to fix or replace your plumbing and restore back to working condition. At 1st Choice we don't just do temporary fixes. We provide long-term solutions that you can depend for a long time. We work fast to keep any leaks or flooding from damaging your residential or commercial property. From fixtures and pipes, to tubs, sinks, garbage disposals, water heaters, and so much more, if you have a problem, we can resolve it in no time.
Drain & Sewer Cleaning
Over time even the most well-designed pipe and sewer systems can get backed up and block your plumbing. Although it's tempting to perform a DIY project, the truth is, most do in-home solutions don't really solve the problem. Only a professional Eygpt Lake-Leto drain cleaning company has the knowledge and the equipment that can completely clear out your drain or plumbing without harming the equipment. We preserve your pipes by using eco-friendly solutions and chemicals that will not deteriorate the inner linings of your plumbing while completely clearing out the blockage and getting the water running again.
Leak Detection
One thing is certain. Small leaks always turn into big leaks. Most leaks are cause when there is a rupture in the pipes or a loose connection somewhere in the plumbing. We can repair leaks on all types of plumbing including stainless steel, PVC, old iron pipes, and other types of plumbing material. No matter where you leak is detected, we have the tools necessary to accurately locate the leak and fix it right away. With 1st Choice Plumbing you feel confident that the leak will be properly repaired and your plumbing system will once again be sealed keeping water from damaging your property.
Water Heaters
At 1st Choice Plumbing Solutions we are the water heater experts in Egypt Lake-Leto. Whether you have a water heater that is over a decade old or a brand new tankless system, we can provide a wide array of services on any water heater. This includes repairs, ongoing maintenance, and brand new model installation. If you haven't had your water heater inspected in a while, then now is the time to get an assessment in order to help your water heater run more efficiently. We guarantee 100% satisfaction on all water heater work. You'll love the results!
If you require the assistance of a professional Egypt Lake-Leto plumber, then please call 813-643-7556 or complete our online request form.