Do You Need an Emergency Plumber in Tampa?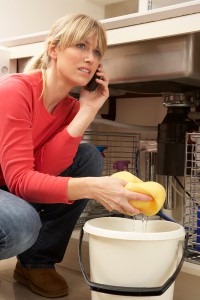 When it comes to finding the right company for your emergency plumbing repairs in Tampa, the name to trust is 1st Choice Plumbing Solutions. It makes sense to try to establish a working relationship with someone before the need arises for emergency repairs. This way you will already know who to call and get a professional Tampa plumber.
Too many homeowners make the mistake of not having a plumber to call on. Then what happens is that when you need to call someone for emergency plumbing repairs then you have to take a gamble. You call whoever you can get the information for and hire the first person you get a hold of. But we are here to tell you there can be quite a difference in the company you choose and the one you should have hired.
Don't make the same mistake; get to know us now so you can call on the trusted team when the time arises. If not then you may hire someone who is not qualified or skilled to get the job done right. And then they will not do a good job and eventually you will still end up calling us because you will need someone who can fix the work.
Make the Smart Choice with 1st Choice Plumbing Solutions
At 1st Choice Plumbing Solutions we have the qualifications to get the job done. You can rely on us any time of day or night. So when it comes to getting the service you need you can have peace of mind we will be there. And the most important part is that we will get the job done right, the first time around.
Don't take chances when it comes to taking care of your home. At 1st Choice Plumbing Solutions we want to help make sure you are protected. Let us first come out and conduct an inspection to see if we spot any potential threats to your plumbing system. This alone cuts down on the risk of even having the need for this type of repair work.
Also, if you know that you do need minor repairs, don't keep putting them off. Minor problems can quickly develop into much bigger ones. From there you will be forced to take care of much more expensive emergency repairs.
So let us make sure everything is in order when it comes to your household plumbing. We will try to avoid the need for you to even need emergency plumber in Tampa. But if the need arises, we will be there.
Recent Articles
Brandon Plumbing Emergency Tips - What to Do Until the Pro Arrives

No home or business owner wants to deal with Brandon plumbing emergency repairs but from time to time it is probably going to happen. The first common mistake home or business owners make is to simply panic. You obviously need to call a professional in, that's step one. But what else should you know and…

Read More

If you need the very best emergency plumber in Tampa, please give us a call at 813-643-7556 or complete our online request form.