Professional Mango Plumbing Services You Can Count On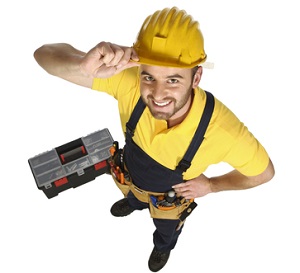 Whether you own a commercial business or residential home in Mango, Florida, you can count on the professional plumbing services at 1st Choice Plumbing Solutions. We offer you the solutions you need to repair, maintain, and keep your plumbing system in excellent condition. Fixtures, valves, connections, and other plumbing components can be a huge problem when they get old. The possibility of plumbing clogs and leaks are the main issues you'll be faced with from day to day.
Any time you need us, our professional Mango plumbing contractors are here. We want to be your go-to plumbers who will meet all your plumbing needs. Let us help you ensure you have fresh water and effective wastewater removal for your Mango home or business.
Mango Drain & Sewer Cleaning
Having your Mango sewer lines and drains cleaned out gives you a fresh plumbing system you can count on. You can eliminate backups and slow drains that are caused by sedimentary buildup such as scale. All the debris, scale buildup, bacteria, and other substances will be effectively removed from the plumbing lines with the right drain & sewer cleaning plumber.
While store bought drain cleaners may be initially effective, they do nothing to remove the problems for good because they do not clean the entire drain and sewer line and can't get rid of scale buildup. 1st Choice Plumbing Solutions has high-tech equipment to get your sewer lines and drains freshly cleaned. Don't wait until you suffer from backups, get this preventative service today.
Commercial Mango Remodel Plumbing Services
When you plan on a remodeling project for your Mango home or commercial business, you'll need the services of a professional plumbing contractor to do the work. Installing, repairing, or redesigning commercial plumbing takes a lot of skill and experience because there are many aspects that have to be handled correctly including the right plumbing system design, layout, and right plumbing parts for commercial systems.
Whether you have a commercial restaurant, office spaces, shopping center, highrise building, or any other commercial building in Mango that you plan to remodel, call on our experts for and plumbing changes you need.
Commercial plumbing contractors also need to be able to handle any business needs you have during the remodeling including dealing with safety issues of the project. The last thing you need is to have to interrupt your business for long, so you also need plumbers who can get the work done on time.
Keeping on budget during your remodeling is equally important. with our years of commercial plumbing experience, you won't have to worry over any of these things. Call 1st Choice Plumbing Solutions for the right solution to the plumbing aspect of your Mango commercial remodeling project.
If you are looking for a plumber in Mango, FL or any of our service areas, please call 1st Choice Plumbing Solutions at 813-643-7556 or fill out our online request form.