Northdale Superior Plumbing Contractors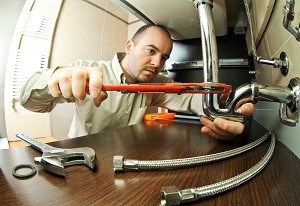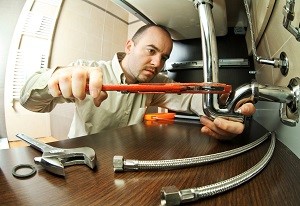 At 1st Choice Plumbing Solutions we provide first rate plumbing service for both residential and commercial properties in Northdale and the surrounding West Central Florida area. Our full range of plumber work includes leak detection, fixtures, water heaters, plumbing repairs, and drain & sewer cleaning. Whether you're a business owner or a homeowner, you can depend on us for reliable work, efficient service and, affordable rates. We offer complete on-site inspections in order to determine exactly what needs to be done, and then go to work to fully restore your plumbing system. You'll love the results!
24/7 Emergency Service
If you're experience flooding or have busted pipes, then call 1st Choice Plumbing Solutions right away. We offer 24-hour emergency service as a courtesy for all our Northdale clients. When you contact us, we promptly arrive to your business or residence with all equipment and tools so that we can get to work right away and fix your plumbing problem. We understand if you have an emergency, and so our local plumbers offer no-hassle service that you can depend on. We never overcharge our clients and we can quickly get the job done in order to minimize any water damage.
Complete Fixture Service
The most important items in your plumbing system are your fixtures. This includes sinks, shower heads, faucets, toilets, garbage disposals, and all other points of access to your water. So whether you are needing brand new fixtures installed or need to get that pesky leak fixed out of your faucet, we can help you every step of the way. Our goal is seal your fixtures while giving them a quality appearance in any room in your home. We can help you pick out the right fixtures or install fixtures that you've already picked out.
We Do Complete Remodeling
If you're getting ready to launch that bathroom or kitchen renovation, then now is the time to have a thorough inspection done on your plumbing. If you live in an older home, then remodeling your pipes should be your first priority. This keeps you from having to replace your walls or flooring down the road once the remodeling job is finished. We can perform a thorough assessment and then make the necessary upgrades in order to accommodate your brand new home improvement project. In some cases you may need to re-route your plumbing if you're moving certain components around in the room. Call 1st Choice Plumbing Solutions to discuss your remodel plumbing needs in Northdale.
Complete Plumbing Repairs
Do you have a plumbing problem that just won't seem to go away? We can help. When you call a 1st Choice Plumbing expert, we'll conduct an on-site inspection of your pipes in order to determine the issue. We then go to work to fix or replace your plumbing and restore back to working condition. At 1st Choice Plumbing Solutions, we don't just do temporary fixes. Our Northdale plumbing repair specialists provide long-term solutions that you can depend for a long time. We work fast to keep any leaks or flooding from damaging your residential or commercial property. From fixtures and pipes, to tubs, sinks, garbage disposals, water heaters, and so much more, if you have a problem, we can resolve it in no time.
If you require the assistance of a professional Northdale plumber, then please call 813-643-7556 or complete our online request form.