Professional Palm River-Clair Mel Plumbing Services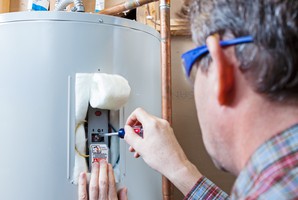 For Palm River-Clair Mel commercial or residential plumbing services, 1st Choice Plumbing Solutions wants to be your go-to contractors. We have the right tools, equipment, experience, training, and solutions for your plumbing needs.
Replacing and repairing your Palm River-Clair Mel plumbing system is important for fresh water supply and wastewater removal. If you have older plumbing, it's time to have it checked out by our professionals. You can count on a free estimate, honest advice, upfront and affordable prices, and great customer service when you call. Let us help you take care of any plumbing services you need.
Plumbing Remodeling Services For Palm River-Clair Mel
Are you planning to remodel your Palm River-Clair Mel home or commercial building? If so, replacing and repairing the plumbing, or any new installations for additions, need to be done by a professional plumbing contractor who knows the local building code requirements. Let us help you update your plumbing system during your remodeling. For additions, we have the skills and experience to design and install new plumbings systems as well.
Palm River-Clair Mel Plumbing Repairs
24/7 you can call on our professional plumbing contractors at 1st Choice Plumbing Solutions. We offer Palm River-Clair Mel and many other areas of Florida plumbing repairs and other services they can count on. Whether your plumbing has sprung a leak, pipes have been broken by tree roots, toilet has been clogged by debris, or you plan on updating an old plumbing system, we want to be your go-to contractors here in Palm River-Clair Mel. We offer affordable rates and services done right, so give us a call for your free plumbing repair quote today.
Palm River-Clair Mel Drain & Sewer Cleaning
A proper drain and sewer line cleaning done by professional Palm River-Clair Mel plumbers will help you avoid backups and scale buildup. Whether you own a commercial or residential property, the plumbing system needs to be reliable. With drain and sewer cleaning, you'll have the wastewater plumbing system you need.
Do you take showers and find the water accumulating in the tub even when the drain plug is removed? If so, this is a sure sign you have some debris or buildup down the drains. Do you have stinky odors coming from your pipes? If so, you have some debris down there that is rotting. While drain cleaners can work temporarily, they do nothing to eliminate your drain or sewer line problems for any length of time. However, drain and sewer cleaning done with the right technique and equipment will ensure your drains and sewer lines are in great shape so you can rely on them for a long time.
If you are looking for a plumber in Palm River-Clair Mel, FL or any of our service areas, please call 1st Choice Plumbing Solutions at 813-643-7556 or fill out our online request form.