Plumber in Lutz FL You Can Trust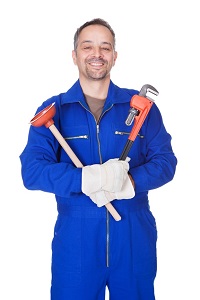 For all your Lutz, Florida plumbing problems, whether it's repairs, clogs, leaks, rusty fixtures, or any other issue, call on the plumbers you can trust to fix the problems affordably and correctly -1st Choice Plumbing Solutions. We are professional plumbers in Lutz FL. Our 24/7 emergency plumbing service is here for you whenever you need it, day or night, weekend or holiday.
1st Choice Plumbing Solutions is your plumber Lutz FL solution for commercial and residential plumbing services. We offer a variety of services including remodeling plumbing, leak detection, water heater repair and installation, sewer line clean outs, plumbing fixture installation or replacement, and so much more.
Our Residential Lutz Plumbing Services
Plumbing problems often stem from a plumbing system that has gradually deteriorated over time, but issues like clogged pipes can pop up anytime. If your Lutz FL home or commercial plumbing system sports rusted valves, fixtures, pipes, or has problems like slow moving drains or low water pressure, you'll need a professional plumber to evaluate what needs to be repaired or replaced. Waiting will only cause surprise backups, leaks, or insufficient water supply. Whether you need plumbing repairs or replacement, we're ready to help with honest service you can count on.
1st Choice Plumbing Solutions offers you free estimates for your plumbing service needs. You'll find we have affordable rates and will treat you with respect and honesty. We are always upfront with you about what you need and offer you professional advice you can trust. For repairs, repiping, leak detection, sewer line cleaning, drain cleaning, and more, call our contractors today so we can make sure you have the wastewater removal and fresh water supply you need here in Lutz.
Lutz Commercial Plumbing Services
Commercial plumbing services for Lutz FL businesses requires the right education, certification where needed, and licensing. It also requires experienced plumbers who can keep your plumbing system in great shape effectively. The last thing any commercial business needs is to have plumbing repairs, installations, or other services that have to be re-done later.
You also need fast work with effective troubleshooting done by plumbing contractors who have state of the art equipment for leak detection, water jetting, repiping, and more. 1st Choice Plumbing Solutions equips our highly skilled contractors with the tools they need to do timely work. And we ensure they are trained well and have experience in the commercial plumbing industry.
Whether you are needing a plumber for commercial remodeling (which takes design and layout expertise), or you are looking for a local plumbing company for any other emergency repair or service, call on our plumbing professionals at 1st Choice Plumbing Solutions. We'll make sure you can count on your plumbing system so you can operate your commercial business effectively.
If you require the assistance of a plumber in Lutz FL, please call 813-643-7556 or complete our online request form.