Affordable Professional Progress Village Plumbing Services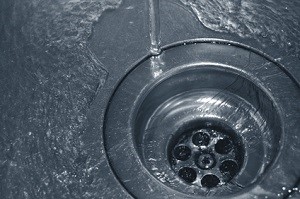 When you are looking for affordable plumbing services in Progress Village that you can count on, call on our experienced commercial and residential plumbers at 1st Choice Plumbing Solutions.
We work hard to be your go-to plumbing contractors for any solution you need whether it's repairs, plumbing remodeling, new installations, repiping, leak detection, drain and sewer line cleaning, or anything you need for a reliable plumbing system. We are equipped with the right tools, experience, training, and insurance so you don't have to worry about or service.
Give us a call for a free estimate, honest advice, upfront and affordable prices, and excellent workmanship whenever you need Progress Village plumbing services.
Plumbing Remodeling Services For Progress Village
Our professional plumbing remodeling services are offered to Progress Village and other areas of Florida for commercial and residential projects. Replacing, repairing, or installing new plumbing systems takes the right plumbing contractor so you know the workmanship will be reliable and the prices on target for your remodeling budget. Call 1st Choice Plumbing Solutions in to help you update your plumbing system during your remodeling project.
Progress Village Plumbing Repairs
If you are looking for emergency or scheduled plumbing repairs in Progress Village, be sure you choose a plumbing contractor who will treat you right. You need the repairs to be handled right so you can count on your plumbing system. And, you need a fast response to any emergency plumbing repair calls you need to make whether it's in the dark of night or on a holiday or weekend. 1st Choice Plumbing Solutions is here for you to meet your repair needs no matter when you need us. We take care of leaks, backups, drain clogs, and more, so be sure to keep our number handy.
Progress Village Drain & Sewer Cleaning
Drain and sewer line cleaning are important for your fresh water supply and wastewater removal. Over time, your Progress Village pipes and drains will accumulate scale and other sediments that can narrow the sewer lines and coat your drains.
A proper drain and sewer line cleaning done by professional Progress Village plumbers will help you avoid backups and scale buildup. Whether you own a commercial or residential property, the plumbing system needs to be reliable. With drain and sewer cleaning, you'll have the wastewater plumbing system you need.
Don't count on drain chemicals to last very long because they won't solve the problems that caused the clogs. Instead, let us professionally so your sewer and drains will stay cleaned out and sanitized for some time to come. All our plumbing for Progress Village and other service areas is backed by a 100% guarantee, so call today!
If you are looking for a plumber in Progress Village, FL or any of our service areas, please call 1st Choice Plumbing Solutions at 813-643-7556 or fill out our online request form.