Thonotosassa, FL Plumbers You Can Trust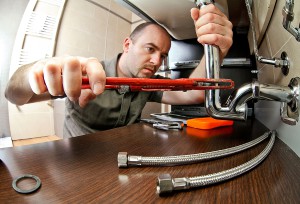 If you live in or own a commercial business in the beautiful Thonotosassa, FL area, you'll at some point need a plumbing contractor you can trust to give you reliable services. Call 1st Choice Plumbing Solutions when you need a Thonotosassa plumbing professional for any service including drain and sewer line cleaning, scheduled or emergency repairs, remodeling plumbing, or any other plumbing need you have. We offer both residential and commercial plumbing for Thonotosassa.
Every business and home should have a reliable plumbing system the occupants can count on. You'll need professional plumbing repairs or installations that are done right the first time, and preventative solutions to keep from suffering clogs, leaks, and backups.
Everyone counts on their plumbing systems, but things can go wrong unexpectedly leaving you without fresh water or wastewater removal. That's why we offer 24/7 emergency plumbing repairs to Thonotosassa and other areas nearby. We work hard to give you the reliable plumbing system you need for cleaning, drinking, washing clothes, and toileting.
Call Us For 24/7 Emergency Plumbing Repairs In Thonotosassa
As your local Thonotosassa plumbing contractors, we want to be sure you have the emergency repairs you need no matter what time of day or night you suffer backups or leaks. We understand how important it is to have a reliable plumbing company on call to make repairs as soon as possible. Scheduled repairs can be done for repairing rusted or corroded fixtures, shower heads or pipes, valves, and more. The last thing you need is to wind up with flooding in your Thonotosassa home. We can inspect your plumbing system and provide you with the repairs needed.
Thonotosassa Remodeling Plumbing Services
When you need a Thonotosassa remodeling plumbing contractor, you need plumbers who understand all the ins and outs of designing new, installing for additions, or repairing old plumbing systems. There will be building code regulations to adhere to, safety concerns, and a project finished on time and on budget. You can count on 1st Choice Plumbing Solutions to ensure the plumbing remodeling project is done correctly and finishes within your time and budget constraints. Call today for a free estimate.
Water Heater Repairs & Replacements For Thonotosassa, FL
Taking care of your Thonotosassa water heater cleaning, repairs, replacement, or new installations is just one service we offer for our customers. We are ready to help you get an energy efficient water heater or repair and clean yours for better efficiency. If you would like to convert to or install a new tankless water heater for a remodeling, we can also help you with this. You'll love on-demand hot water that's highly efficient and eliminates hot water tank leaks!
If you require the assistance of a commercial or residential plumbing contractor in Thonotosassa, FL, please give us a call at 813-643-7556 or complete our online request form.