Professional Plumbers For Town 'n' Country, FL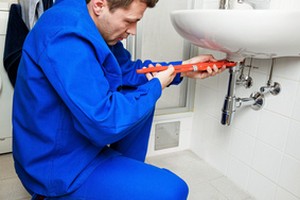 When your Town 'n' Country home has plumbing issues, it's important to call in a plumber as soon as possible. Since plumbing leaks and backups can flood the home, more extensive measures will be involved to get the home back in good condition.
If you have awoken to find your carpeting soppy or your hard floors damp, a leak must be taking place somewhere along the plumbing lines. Clogs and backups are more noticeable, but can be even more damaging due to the unsanitary wastewater.
Your Town 'n' Country Plumbers at First Choice Plumbing Solutions are ready to help you with repairs, installations, drain & sewer cleaning, and more.
Our professional plumbers have served the Town 'n' Country area with exceptional plumbing services since 2014 and would love to earn your trust as well.
100% Customer Satisfaction Every Time
24 Hour Emergency Plumbing Repairs
Fast, Efficient Service
100% Workmanship Guaranteed
Licensed & Insured Professional Plumbers
24/7 Emergency Plumbing Repairs For Town 'n' Country
Whether your water heater tank busts, your pipes burst, or you have a toilet backing up, you'll need a plumber fast. Your Town 'n' Country plumber should know how to find out what caused the problem and how to fix it quickly and efficiently.
1st Choice Plumbing Solutions will see to it that your emergency plumbing problems are taken care of correctly and efficiently. We have state-of-the art leak and clog detection tools for proper diagnosis and the skills to make repairs right the first time.
We also offer a full line of services to keep your plumbing system in great shape so you can be sure it functions as you need it to. Call today or any time after hours when you need a Town 'n' Country plumber.
Need A Skilled Remodel Plumber In Town 'n' Country?
Many people choose to remodel their homes themselves. Painting, replacing flooring, or making minor drywall repairs is something many homeowners can handle. But when it comes to reworking the plumbing or replacing a tub, shower, or toilet, it's better to call in a professional remodeling plumber.
How the plumbing system is handled during a remodeling project will determine whether or not you can count on it later. Improperly installed fixtures such as tubs or showers will likely lead to leaks, mold, and mildew problems. Or, an unsealed commode could backup into the new bathroom.
Call in our experts for a free, no-obligation estimate if you are planning to remodel a bathroom, laundry room, or kitchen in your Town 'n' Country home. You've nothing to lose but a little time spent with our experts!
If you need a Town 'n' Country plumber, please give us a call at 813-643-7556 or complete our online request form.